---
Current Breeding Poodles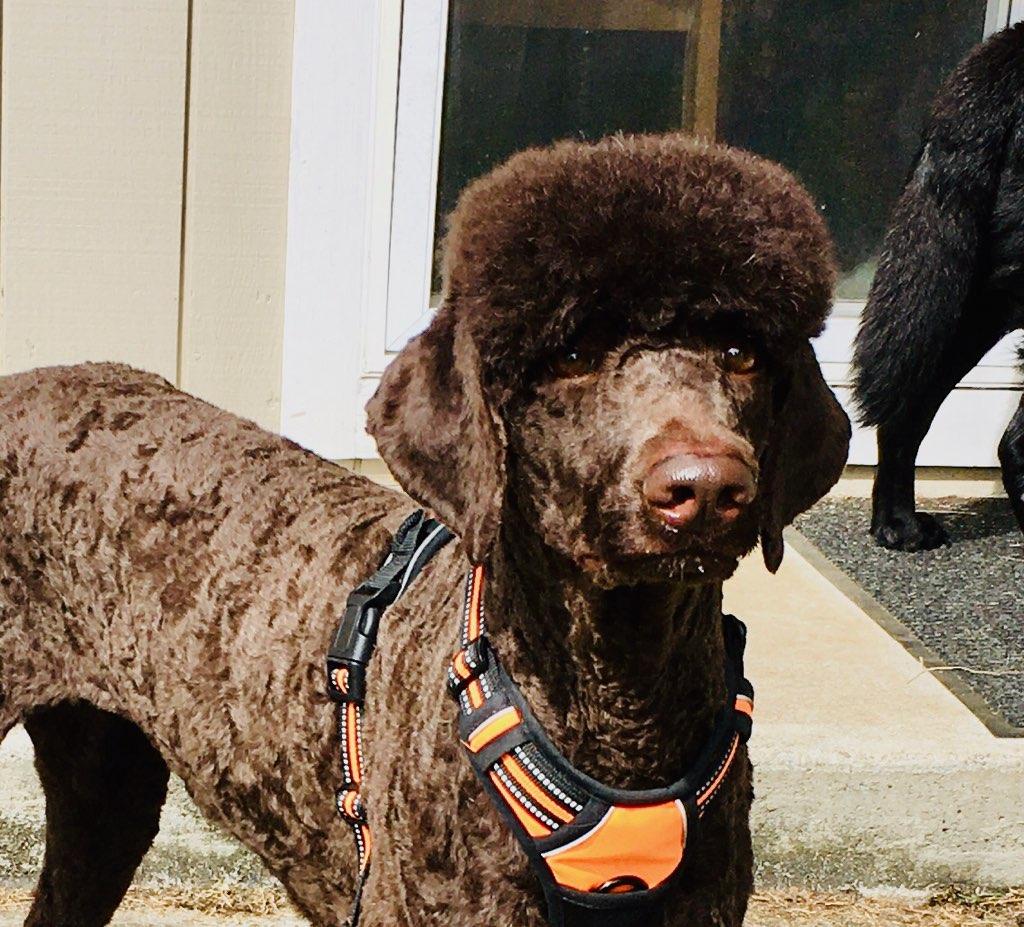 Kona Poodles Ka Momi Kokoleka: Koko AKC PR20967906
OFA Hips Good, Elbows Normal: Pedigree
Koko will soon be bred to Wyatt.
---
Kona Red Chloe: Chloe AKC PR20932902
Hips Good; Elbows Normal. PRA Clear. Chloe is from Kona Poodles Angela and Teddy.
DOB 06/13/2018 : Pedigree
---
Kona Roxanne Of Barrow: Roxy AKC PR18646803
Roxy is the daughter of Teddy and Angela She was owned by Randall Barrow until his death. Roxy returned to Kona Poodles and is now part of our breeding program.
DOB 8/18/2015: Pedigree
---
Mydrm Hot to Trot: Wyatt AKC PR21647501
OFA Hips Good Elbows Normal PRA Clear. Wyatt came to Kona Poodles from Victoria Australia from Shertonah-MYDRM kennels.
DOB 06/07/2018: Pedigree